SinfulColors' new July 4th collection, Having A Blast, helped me create the most patriotic pedicure! Bring on the parades, BBQs, and fireworks because I'm ready to celebrate America's independence.
(Product sent in exchange for review. All opinions expressed are my own.)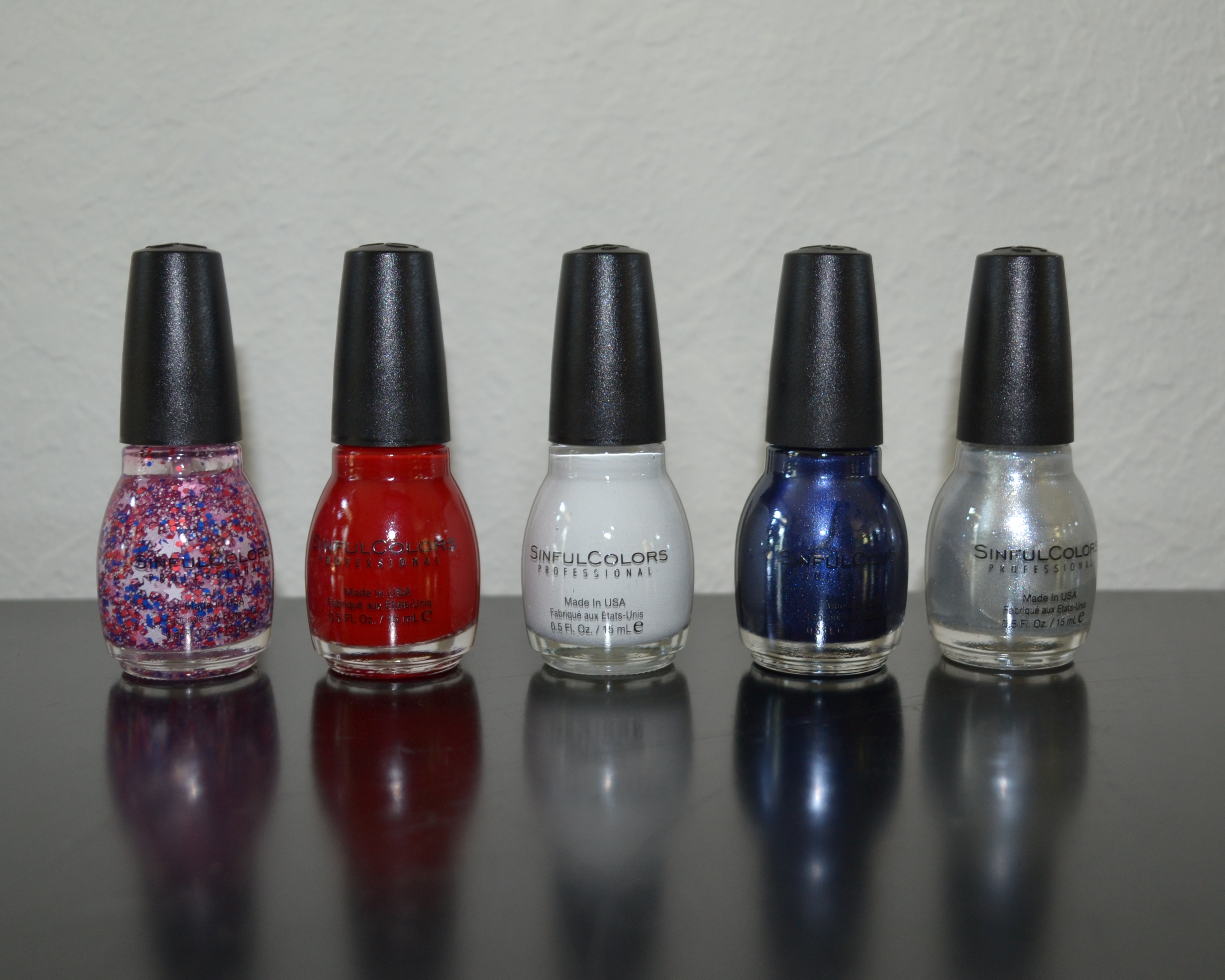 Description:
July 4th is about fun, fireworks, and fierce nail polish, of course! SinfulColors Having A Blast collection will get you in the American spirit with their dynamic hues of class red, white, and blue that can be topped with a glitter shade for additional sparkle. Your mani and pedi will look fresh and festive.
Cost:
$1.99
Available at Walgreens, Target, Walmart, Rite Aid, and other mass retailers.
Review:
If you follow my blog, you already know that I'm a huge SinfulColors fan.
Well, after I gave myself the most patriotic pedicure ever, I became an even bigger fan!
The 4th of July Having A Blast collection is so much fun. People have been oohing and aahing over my toes. I'm actually concerned that no one will notice the fireworks. They will be too busy staring at my pedicure. 😉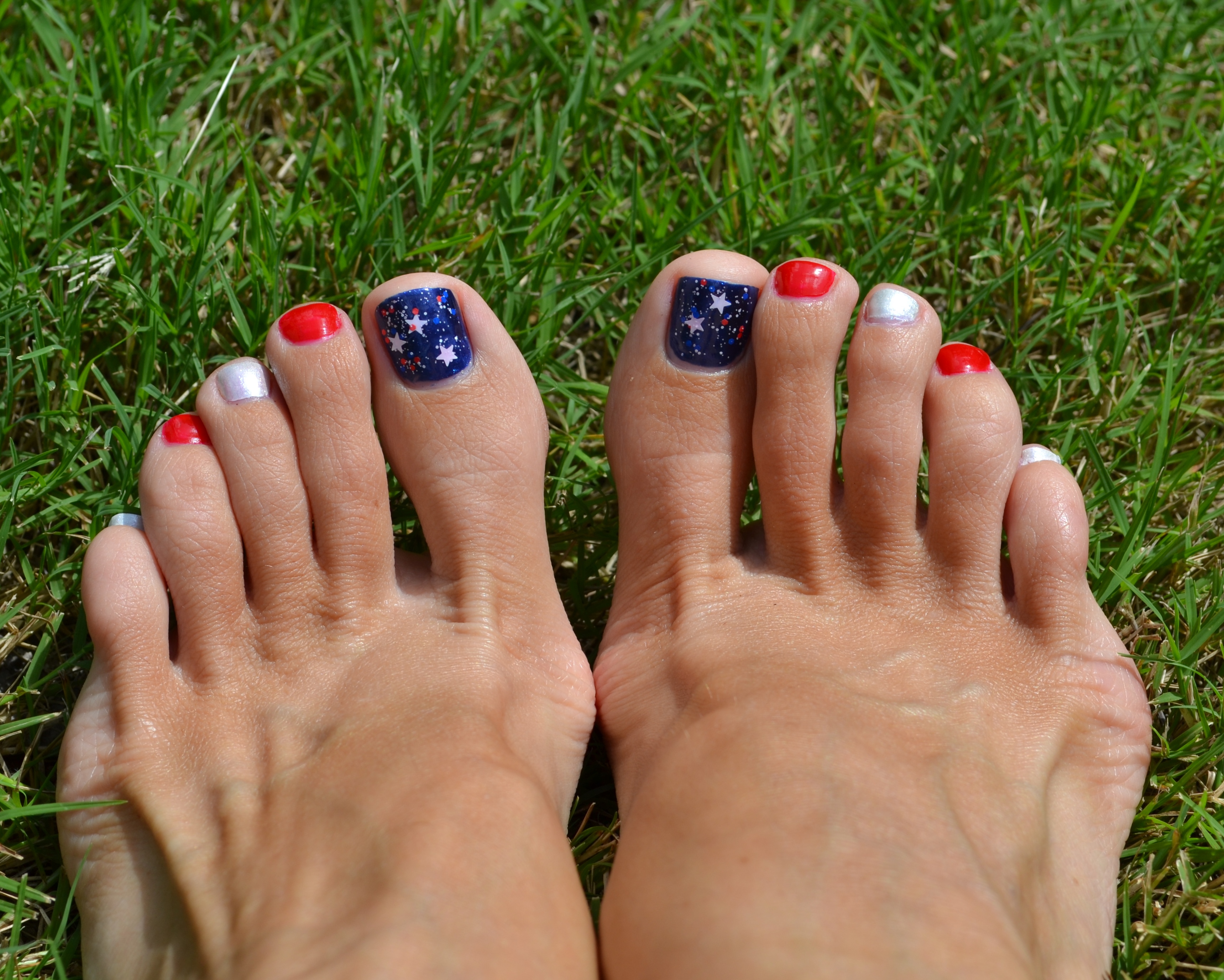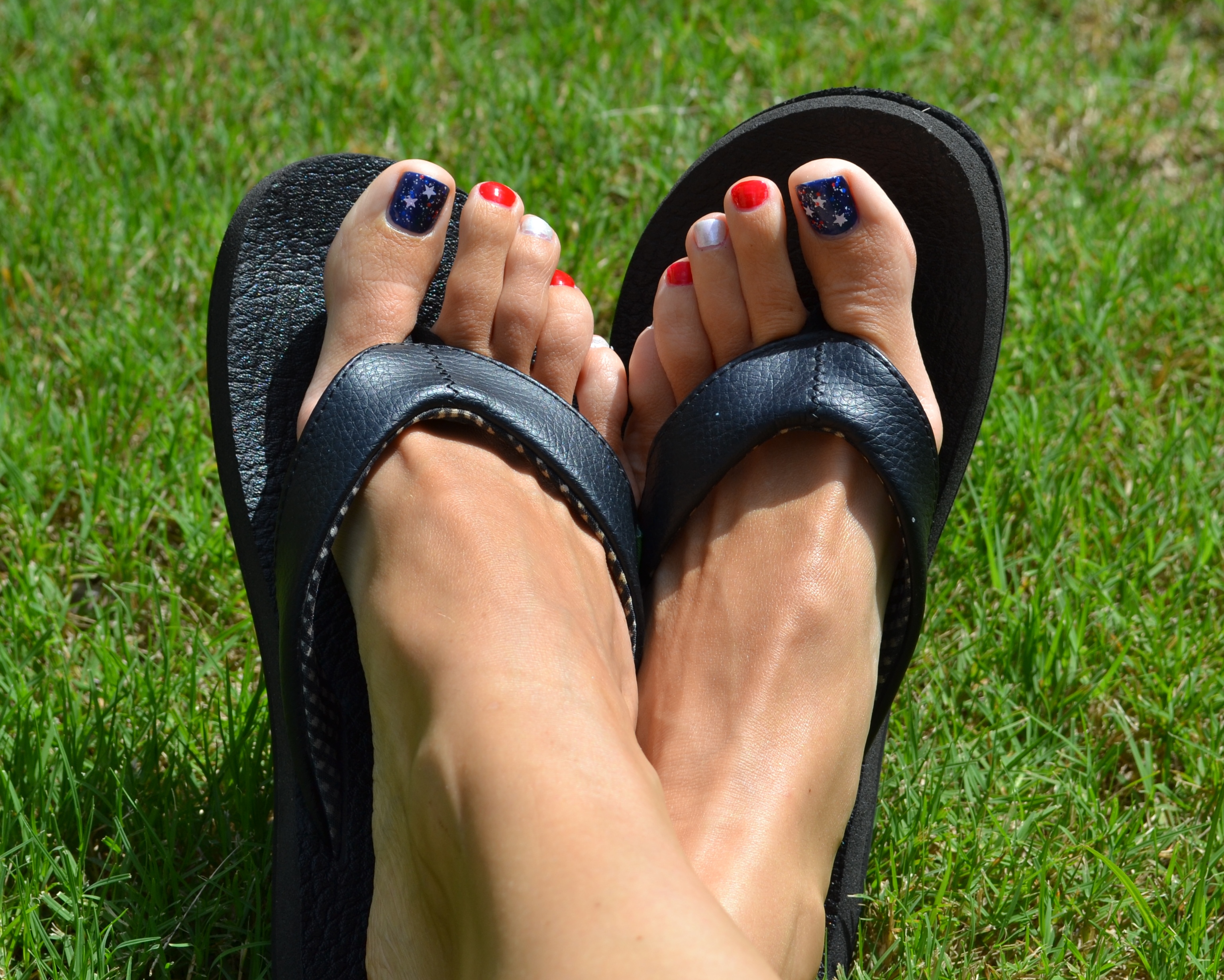 Of course, my daughter wanted to get in on this review. So I gave her a star-spangled manicure.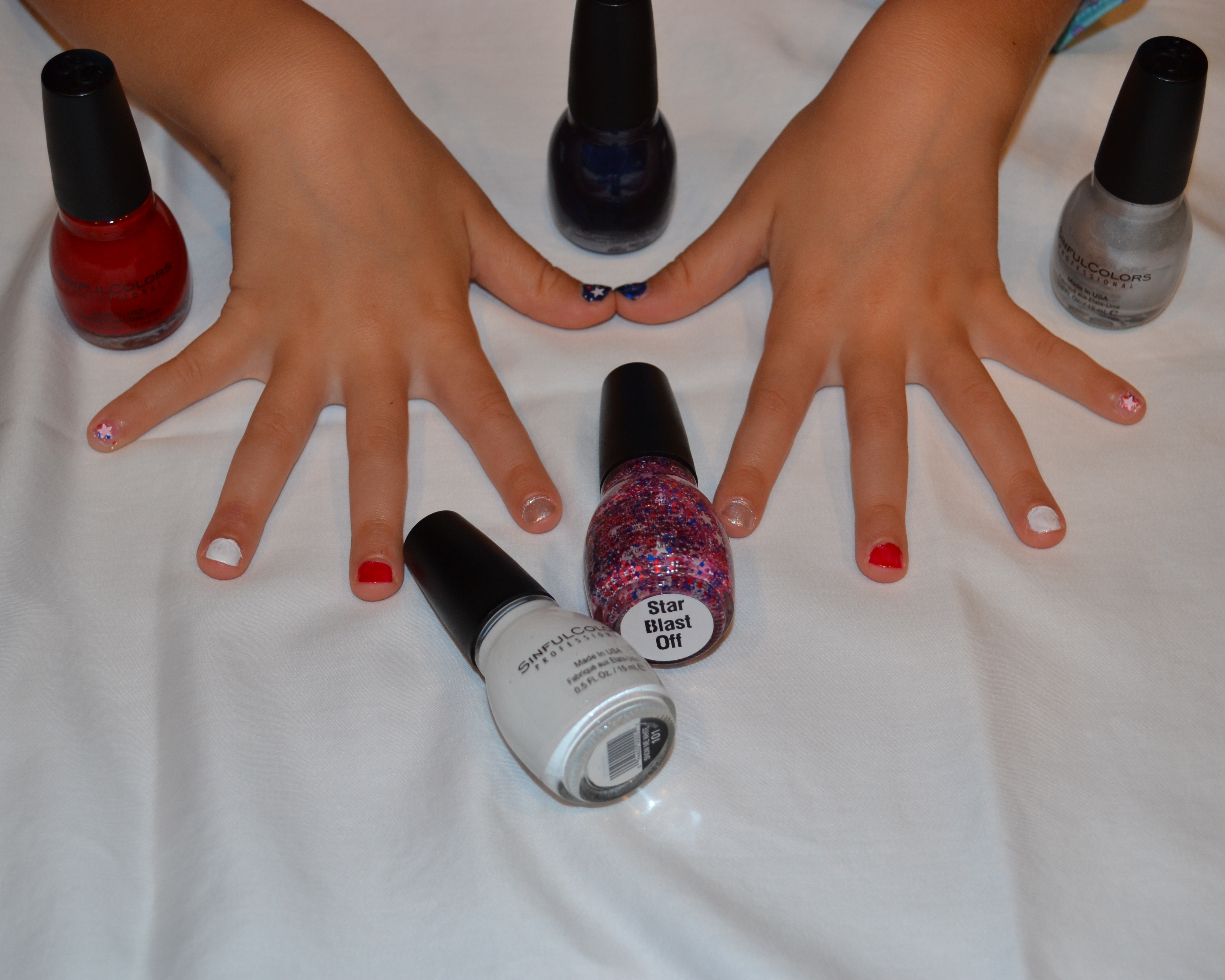 Need another reason to try SinfulColors Having A Blast collection? Let me give you 3:
SinfulColors is made right here in the USA.
It is a great product available at an affordable price. You can't beat $1.99!
SinfulColors is formaldehyde, toluene, and DBP free.
Have a safe and happy 4th of July holiday!
Follow SinfulColors on FaceBook, Twitter, and Instagram for more creative nail ideas:
T: twitter.com/SinfulColors_NP
I: instagram.com/sinfulcolorsprofessional
Overall Pretty Proof Rating:


Pretty Proof gives SinfulColors' new July 4th collection, Having A Blast, five out of five crowns because this polish is perfect for creating a pretty, patriotic pedicure or manicure.