Would you put your feet in a pool of tiny fish knowing they were going to eat your skin? I did!
During my recent vacation to Punta Cana, I had the pleasure of experiencing a fish spa treatment, also known as a fish pedicure, at the Hard Rock Resort & Casino's salon.
What is a fish spa? It is a treatment where individuals put their feet into a pool or tub with small Garra Rufa fish. The fish suck dead skin off of human feet (and legs), thereby exfoliating the skin.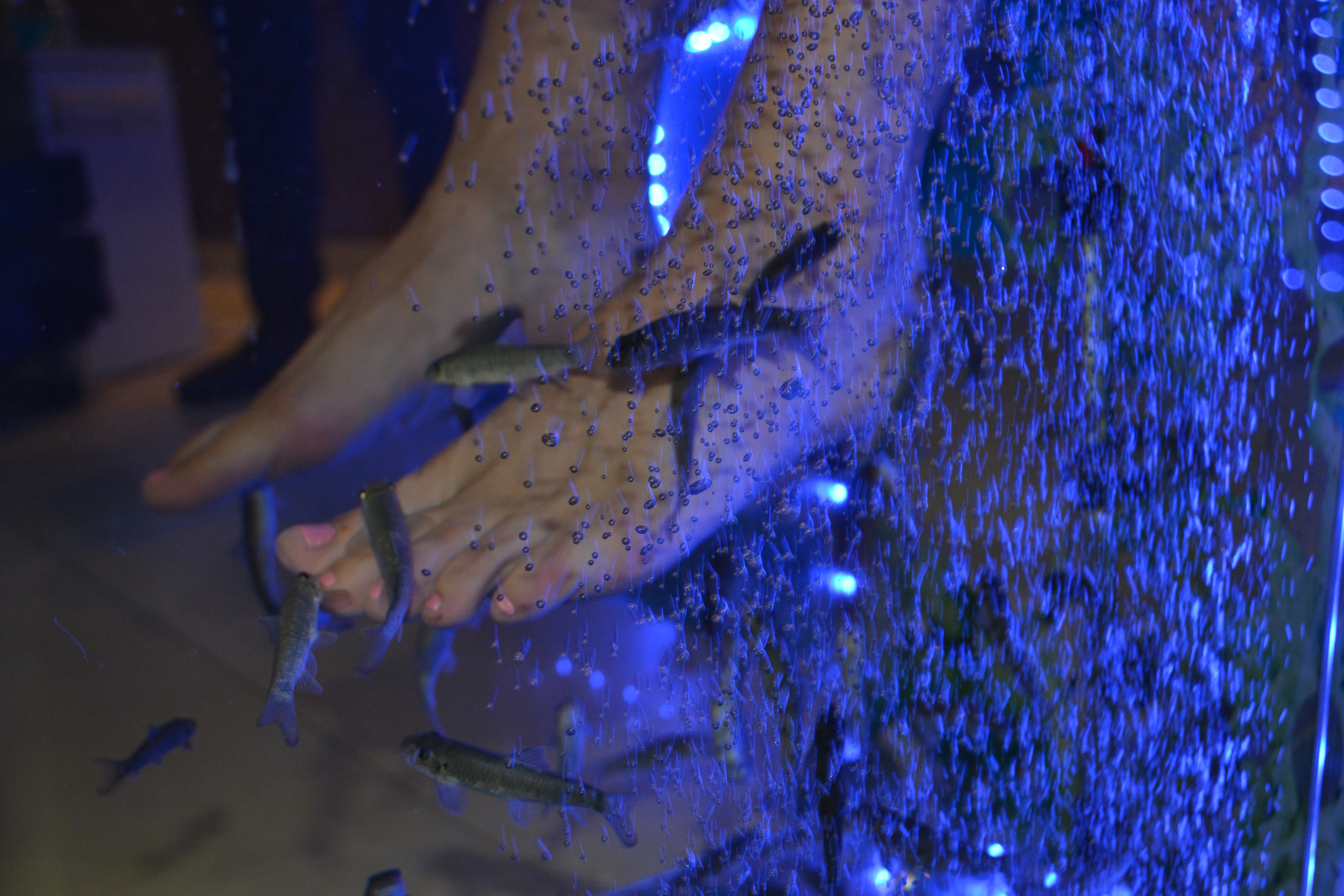 The Rufa fish, also goes by the name doctor fish, nibble fish, kangal fish, and bone fish. These small toothless fish belong to the carp family and originate from Turkey. They have been used for hundreds of years as a natural way to treat skin conditions.
These tiny fish have no teeth and are completely harmless. As a matter of fact, they were scared when I initially put my feet in the tank. But, once I stopped moving they relaxed and immediately went to work eating and enjoying my dead skin.
Before the treatment began my feet and legs had to be washed to remove all traces of creams and chemicals that could harm the fish.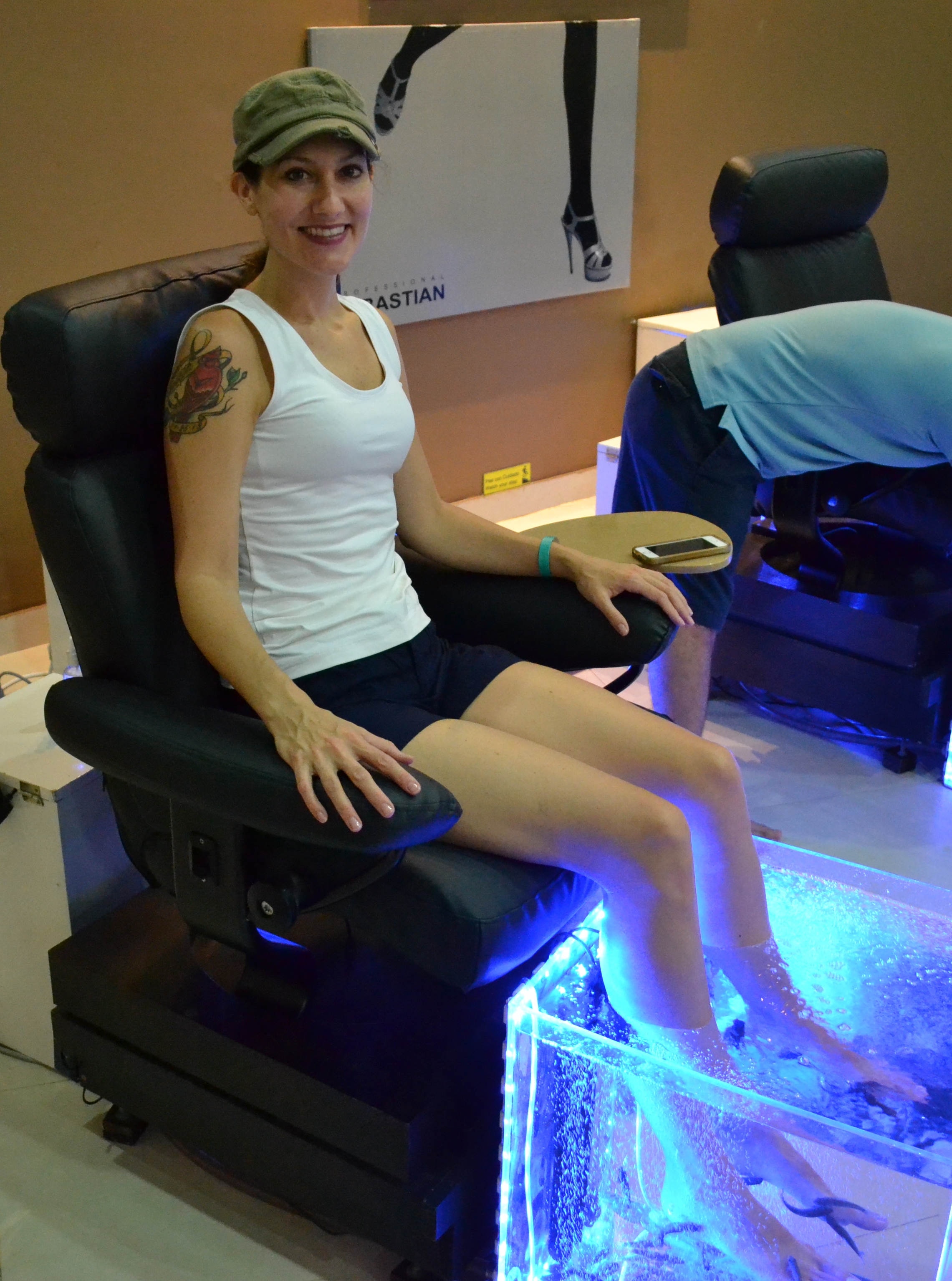 I have very ticklish feet so I was a bit concerned that I wouldn't be able to handle 100 little fish touching my sensitive feet all at once. But, after a few seconds of getting used to the sensation I found it quite comfortable.
The treatment lasted approximately 25 minutes. After my fish pedicure, the skin on my feet felt very soft and smooth. *It is important to note that I did not have hard calluses or dry, cracked skin on my feet since I had a pedicure a few days prior.
Are fish pedicures safe?
Some argue that the treatment is unsafe because diseases can be transmitted from one person to another either through the water or through the fish.
Lack of proper water circulation and filtration is a concern as it can lead to bacteria.

Fish pedicures are not recommended if there is an open wound or infection.

The fish themselves cannot be disinfected or sanitized.
The good news is that the CDC is not aware of any published reports on illnesses resulting from fish pedicures.
Am I glad I tried it? Yes! Getting a fish pedicure was an experience. Would I get another one? Maybe, but I am not searching for the nearest local fish spa. For weekly treatments I'll stick with my traditional foot file. It is faster, cheaper, and more effective.

| | |
| --- | --- |
| Improved smoothness of skin | Yes |
Overall Pretty Proof Rating:

Pretty Proof gives the fish pedicure a 3 out of 5 crowns rating. The fish spa treatment did improve the smoothness of my skin; however, for weekly pedicures I'm going to use my traditional foot file.
Have you ever tried this type of treatment? Tell us about your experience.