Let me introduce you to my new favorite fragrance – English Laundry Signature for Her by Christopher Wicks.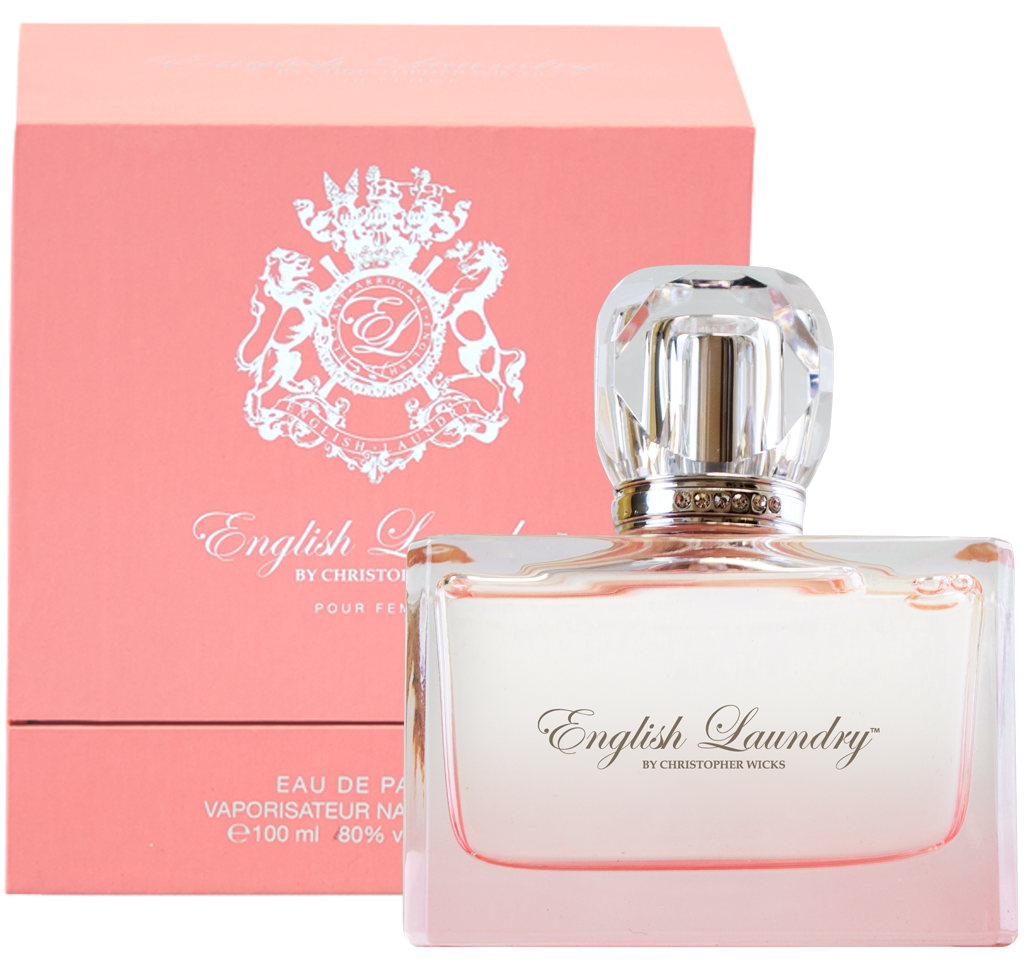 Description:
The English Laundry website describes the Signature fragrance as one that "opens with quince, complimented by white chocolate and jasmine petals at the heart. For a purely peaceful scent, notes of orris roots, powdery musk and sensual woods have been composed at the base.
Cost:
3.4 oz. EDP Spray for Women – $90.00
1.7 oz. EDP Spray for Women – $70.00
Purse Sprayer – $25.00
Review:
I don't normally talk about fragrances because it is such a personal thing. Everyone's noses and preferences are so different. I don't even know how one would actually go about reviewing perfumes. But, despite that, I felt the need to tell you about English Laundry Signature.
I have been wearing the same perfume for about the last six or seven years. I like the scent, and my husband is not allergic to it. I have to be careful about perfumes because if my husband is allergic he'll sneeze nonstop until I shower. Needless to say, if I find something I like and that he can tolerate, I stick with it. Thank goodness he is not allergic to English Laundry Signature because I love it! And, for the first time in years, I'm wearing something different.
It is a very sweet, light, delicate smelling perfume. It is not overbearing at all.
So next time you are in the market for a new fragrance be sure to test English Laundry Signature and let me know if you like it as much as I do.