Want to know a secret? I have two tattoos. Where? On my eyelids. Yes, the eyeliner on my top lids is permanent. Here's the scoop about it for those of you who are curious about permanent makeup or who have thought about having it done.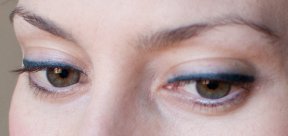 Description:
Some people call it permanent makeup, others say it is cosmetic tattooing, and some refer to it as micro-pigmentation. Whatever you want to call it, the bottom line is that it is a tattoo and having it done can be life-changing.
Permanent makeup comes in a wide variety of shades and can mimic eyeliner, lip liner, lipstick, and eyebrow pencils. Cosmetic tattooing is also used to disguise scars and white spots and to restore or enhance the areola after breast surgery.
It is the perfect solution for those with eyesight impairment or unsteady hands, active people who do not want to worry about makeup running or smudging, or anyone who just wants to make their life easier.
The process is just like getting a tattoo. The person applying permanent makeup uses a needle that penetrates the skin and releases pigment. The procedure can be performed under a local anesthesia (anesthetic gel) to minimize the pain.
Initially, the color may look dark and shiny, and the surrounding tissue will be swollen and red. It takes approximately three weeks for the color to fade to its permanent shade. And, as with any tattoo, the color can fade over time, especially with exposure to the sun.
Complications are rare, but it is possible for the tattooed area to become infected or to have an allergic reaction to the tattoo dye. The greatest risk associated with cosmetic tattooing is having it performed by an untrained makeup artist. Precision is key with permanent makeup. It is a tattoo, it is permanent, and having a tattoo of any sort removed is extremely difficult.
Cost:
The cost of permanent makeup varies depending on the area of the skin being tattooed, the type of establishment where the procedure is performed, and the makeup artist.
I paid $500+ to have my eyeliner done, which included one touchup visit.
Review: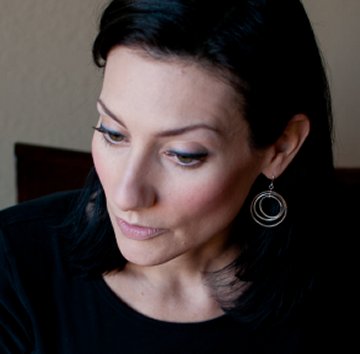 When I was young, the only person I had ever heard of getting permanent makeup was Tammy Faye Baker. Well, times have changed, and permanent makeup has become very popular among celebrities, busy young professionals, cancer patients who have lost their hair, and older women who can no longer put on their makeup themselves.
I am a true makeup lover. I wear it every day. And, despite the unnatural look of people like Tammy Faye and Michael Jackson, permanent makeup has always intrigued me. Makeup enhances my natural features and makes me feel good when I look in the mirror. So why not look that way without having to apply makeup every day?
In June of 2009 I decided to have my upper eyelids tattooed with permanent eyeliner. I wear black eyeliner on both my upper and lower lids every day. I have large eyes and love the way that eyeliner enhances them and makes them stand out. There was no question in my mind what color to get or whether or not I really wanted to have this done. I was ready! Now I just had to determine where to have it done.
I researched permanent makeup professionals in my area. I couldn't believe all of the places and people that offered this service. I did not want to go with just anyone. Ultimately, I chose a cosmetologist that was a Certified Permanent Cosmetics Consultant Professional and that was affiliated with a reputable plastic surgery office. Initially, I went in for a consultation, where I showed her how thick I typically wear my eyeliner and we looked at photos of other clients so I could see her work. Not only was she trained in cosmetic tattooing but she had been professional makeup artist for years so I felt very confident in her abilities to give me a tattoo that would look like I put the eyeliner on myself.
The day of my procedure she asked me to put on my eyeliner just as I wanted it tattooed. She took a photograph of me. Then removed all of my makeup and cleaned my skin. She then applied a thin layer of anesthetic gel to my eyelids. Once my skin was numb, she sketched the eyeliner design on my eyelids and had me look in a mirror to approve it.  I closed my eyes and she began injecting the permanent ink into my skin with a tattoo pen.
Despite the anesthetic, the procedure was very uncomfortable. She had to pull the skin of my eyelid so it was taut the entire time. The injections stung my skin and the tapping sensation of the needle on my eyelid was very irritating. My first reaction was to open my eye and scratch it, which of course you can't do when someone has a tattoo needle on it. So we had to stop and take a lot of breaks so that I could blink a few times. All in all, the procedure lasted about 3 hours because of the constant breaks. I have talked to others who have had their eyeliner done and their procedures did not take this long. It is probably because they tolerated the sensation better than I did and they did not want their eyeliner as thick as mine.
After the procedure, the skin on and around the tattoo was extremely swollen, red, and sore. I went home and put a cold compress on it for the rest of the day. The following day it wasn't nearly as swollen but still very red and very tender. I could not wear eye makeup of any kind for seven days. I chose not to wear contacts for several days so I could avoid touching my eyelids. As with any tattoo, the area scabs and has to heal.  Applying antibiotic ointment helps prevent infection and encourages healing.
I wanted my eyeliner thick because that is how I typically wore it. My makeup artist was not able to achieve the thickness that I wanted during the first visit; therefore, I went back for a touchup and went through the entire ordeal a second time. Again, I had to go through the pain, swelling, scabbing, and healing.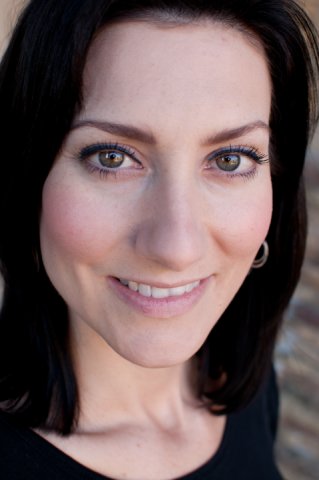 Was it worth it? Absolutely! I love my permanent eyeliner! It has been over three years since I had it done and it still looks great! I enjoy knowing that no amount of rubbing, perspiring, swimming, or any other activity is going to smudge my permanent makeup. I'm even considering having my lower lids done.
Pretty Proof Recommendations:
Should you decide that cosmetic tattooing is right for you, check your tattoo/makeup artist's credentials. Ask for references and to see before-and-after photographs of other clients. It is also important to find out what their touchup policy is in case you need to go back and have additional work done to the tattooed area.  To ensure professional results, Pretty Proof recommends dealing with a licensed aesthetician, ideally one recommended by a plastic surgeon. Make sure the aesthetician/makeup artist uses sterile gloves and sterilized equipment.