Spring is finally here! What better way to celebrate the season than with SinfulColors Spring 2015 collection.
Description:
Bid farewell to the winter blues! It's time for rebirth, rejuvenation, and freshness this spring. Catch a little spring fever for Spring 2015 with SinfulColors. Bust out of your winter nail rut with this fun collection of 24 bold, vibrant, and unexpected shots of color that capture three major nails trends of the season:
Traditional, soft pastels get an invigorating update with creamy shimmer and glitter.
Mood boosting zesty oranges, bright yellows, and greens invoke an energizing palette of citrus-inspired colors guaranteed to invigorate your spring awakening.
And calm blues, purples, and teals are enhanced with iridescent toppers that make for a decorative and decadent take on classic shades.
Create your freshest mani ever with these 24 darling and exciting pigments for Spring from SinfulColors.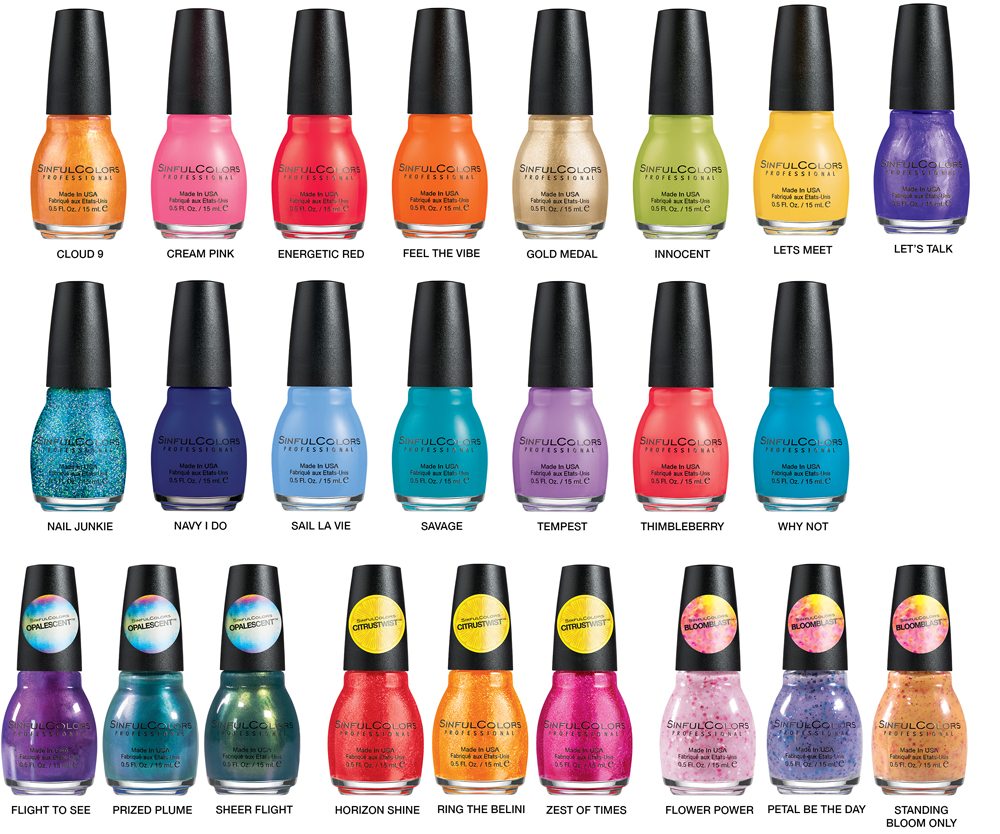 Cost:
$1.99
SinfulColors polish is available at Walgreens, Target, Walmart, Rite Aid, and other mass retailers.
Review:
I'm a huge fan of SinfulColors because not only do they provide a great product at an affordable price, but also because all of their polishes are made in the USA. SinfulColors gives me the quality I would expect from a leading nail brand, but without formaldehyde, toluene, and DBP.
So I can create fun and unique looks without breaking the bank and feel good about the products I purchased. That's awesome!
To create the look above, I used two coats of NAVY I DO topped with one coat of FLOWER POWER.
Overall Pretty Proof Rating:


Pretty Proof gives SinfulColors Spring 2015 collection five out of five crowns because you can't go wrong with any of these bold, fresh polish colors.