I Survived Adolescence
My regular Pretty Proof subscribers know on Thursdays I like to post #ThrowBackThursday pics of the various hairstyles I've had throughout my life. Some I'm proud of, some I miss, and others I'm happy to say are things of the past that are never ever going to come back.
As I was going through old photos for this week's post, I came across my 7th grade school photo. I remember that time in my life very clearly, not because it was wonderful, but because it was very difficult and stressful.
I remember feeling so awkward and being so uncomfortable with how I looked. I felt like my nose was too big for my face. (My glasses were definitely too big for my face.) I was going through puberty! You know that dreaded stage of life that you learned about in a short video at school when the girls went in one room and the boys went in another because we couldn't possibly watch it together. It was the year I started wearing a bra, it was the year I got my period, and it was the year I started wearing makeup to school.
Prior to Junior High, I attended a small private Catholic school for grades 1-6. The only option for 7th grade in the town in which I was living at the time was a larger public school. I remember praying for weeks before school started for God to please help me fit in.
With the new school year approaching, this got me thinking – how many young people getting ready to start Junior High and High School are feeling the same way I did all those years ago? Would hearing my story and seeing my photo help them to understand that adolescence and puberty are stages that we all go through? Then I thought what if other people shared their awkward photos of adolescence too? I mean everyone goes through it. Adolescence is awkward and puberty isn't always pretty, but it is only temporary. It is a rite of passage that all humans must go through. It doesn't matter how much money you have, where you live, what color your skin is, if you are a boy or a girl – if you are human you are going to go through puberty at some point. And, I want young people to know that I survived adolescence and they will too.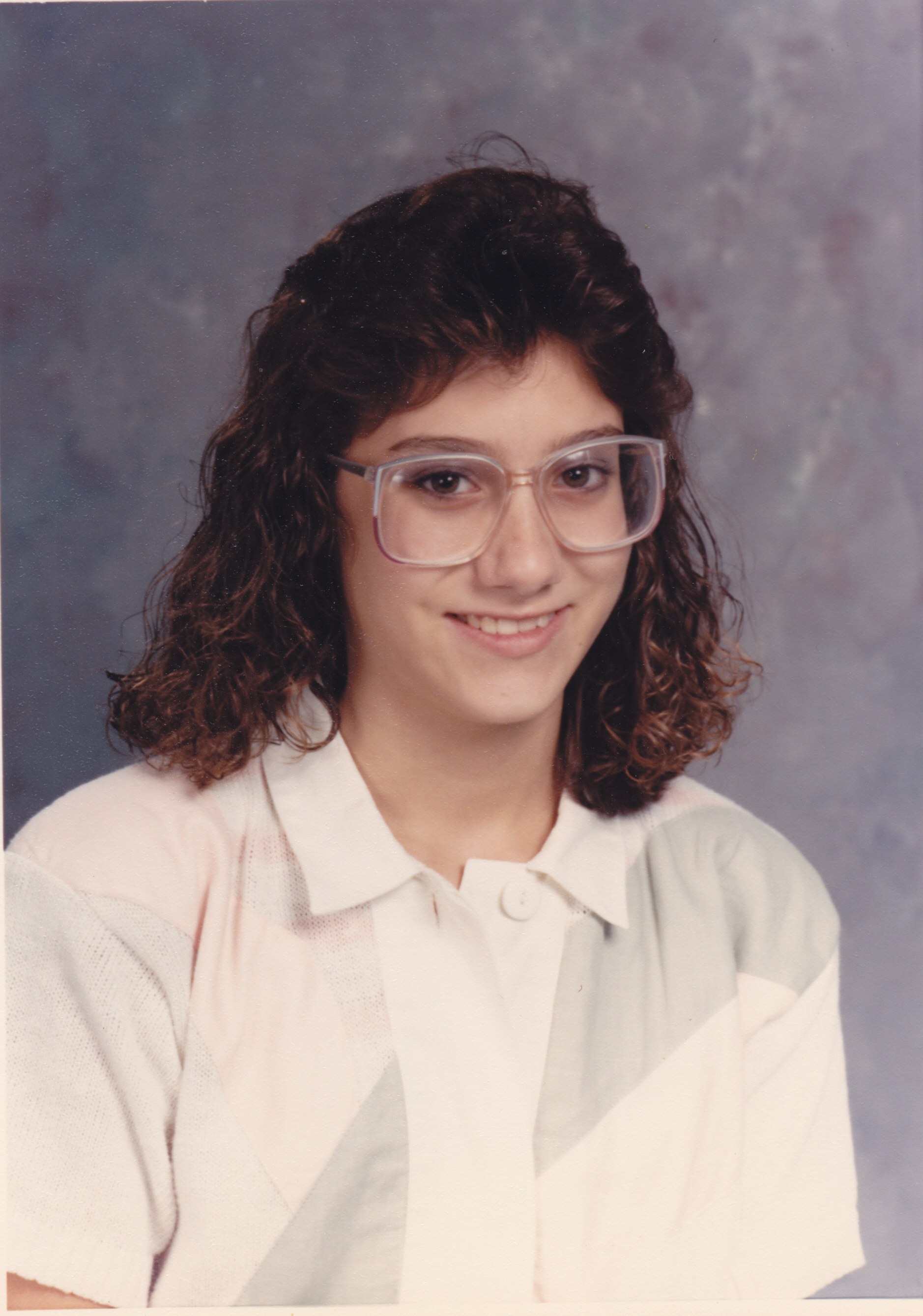 Take the #ISurvivedAdolescence Challenge
So I challenge you to take the Pretty Proof I Survived Adolescence Challenge and post a photo of yourself from adolescence using the hashtag #ISurvivedAdolescence. Let's show the tweens and teens going through this not-so-fun stage of life that we have all been there and we survived.
I challenge every adult – my Pretty Proof subscribers, other bloggers, moms, dads, celebrities, professional athletes, models, actors, politicians, doctors, musicians, rocket scientists… All of you! Let's show the young people out there feeling awkward that we survived adolescence and that they will too!
Please post, tweet, blog, and share an awkward photos of yourself and the phrase #ISurvivedAdolescence and so will you!
Because when you know you're not alone you feel better. And, just maybe we can make a difference in a young person's life.